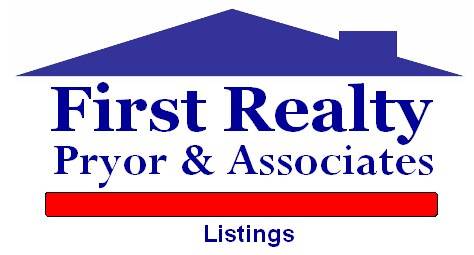 Your Realtor®'s Critical Role in the Real Estate Transaction:
Listed here are 150 typical actions, research steps, procedures, processes and review stages in a successful residential real estate transaction that are normally provided by "full service" real estate brokerages in return for fair compensation. Depending upon the transaction, some may take minutes, hours, or even days to complete, while some may not be needed or occur depending on the circumstances of the individual transaction.
More importantly, they reflect the level of skill, knowledge and attention to detail required in today's real estate transaction, underscoring the importance of having help and guidance from someone who fully understands the process.
Please note that I routinely perform the following "full service" activities on behalf of my clients. I am a Realtor® with over 34+ successful years of experience helping people just like you with their real estate needs, hopes and dreams.
Employ me and I'll put my skill, expertise and ability to work for you!
1. Make two appointments with the Seller. The first is to view the property; meet owner(s) and compile necessary information. The second appointment is for the listing presentation.
2. Review pre-appointment questions and/or requests.
3. Deliver pre-listing package
4. Verify legal names of owner(s) from public records
5. Research and verify legal description
6. Research property's deed, loan type and loan information, if possible
7. Download and review property tax roll information
8. Obtain copy of subdivision plat map / complex layout
9. Research property's tax record information for lot size and dimensions, if available
10. Research property's land-use coding and deed restrictions, if any
11. Research property's current use and zoning
12. Perform exterior and interior "curb appeal/condition" assessment
13. Take photos, as necessary
14. Research all active, pending, sold and/or expired (if appropriate) property listings for similar properties from and/or public records database
15. Research "Average Days on Market" for properties of this type, size, price range and/or location
16. Prepare "Comparable Market Analyses" (CMA) to establish fair market value
17. Confirm Mello Roos and Special Assessments, or lack thereof
18. Confirm local school information
19. Assemble appropriate transaction disclosures for Seller's review, completion and signature
20. Prepare listing presentation
21. Establish preliminary marketing plan
22. Prepare examples of marketing media – flyers, postcards, etc.
23. Compile and assemble formal file on property



LISTING APPOINTMENT PRESENTATION:
24. Review agent and company's credentials, resume and/or accomplishments in the marketplace
25. Give Seller an overview of current market conditions and projections
26. Present CMA results to Seller
27. Offer pricing strategy based upon professional judgement and interpretation of current market conditions
28. Discuss goals with Seller to market effectively
29. Present and discuss strategic marketing plan
30. Discuss benefits of various marketing media – MLS, Internet, ads, mail-outs, flyers, visual tours, open house(s), agent networking, etc.
31. Explain "What do you do for me?" work done by the listing agent and brokerage office on behalf of the Seller
32. Explain agent availability
33. Explain agency relationships and confirmation process
34. Prepare "net sheet" based upon possible sale scenario(s)
35. Answer Seller's questions, if any, from Pre-Listing packet
36. Review Agency Disclosure and obtain Seller's signature
37. Review and explain Listing Agreement with Seller and obtain signatures



ONCE PROPERTY IS UNDER LISTING AGREEMENT:
38. Review and explain various disclosures with Seller, who will then complete and sign said disclosures
39. Take additional property notes and/or photos for marketing preparation, as necessary
40. Prepare a detailed list of property amenities
41. Prepare a list of personal property included and/or excluded in the sale, if any
42. Compile a list of necessary repairs and/or maintenance items, if any
43. Discuss Home Warranty options
44. Assist sellers with completion and submission of home warranty application
45. Discuss "staging" the home and suggest changes, if any, to shorten time on market
46. Discuss pre-sale vs. post sale inspection options and benefits
47. Facilitate scheduling of property inspection(s)
48. Obtain current mortgage loan(s) information – companies and loan account numbers
49. Verify current loan information with lender(s) including assumability and special requirements, if any
50. Send out FHA 30-day sale notice, if applicable
51. Discuss possible buyer financing alternatives and options with Seller
52. Verify if property has rental units involved. And, if so:
53. - obtain copies of rental documents
54. - verify all rents and security deposits
55. - inform tenant(s) of listing and discuss how showings will be handled
56. - prepare "Tenant Lock Box and Permission to Access Property" addendum
57. Prepare copies of all relevant documents and give to seller
58. Verify if property is in a Homeowners Association (HOA). And, if so;
59. - verify HOA contact information
60. - verify HOA fees
61. - verify HOA owner occupancy ratio
62. - verify pending HOA litigation, if any
63. - discuss obtaining HOA documents with seller
64. Set up brokerage office file



ENTERING PROPERTY IN THE MULTIPLE LISTING (MLS) DATABASE:
65. Prepare MLS Profile Sheet
66. Enter data from Profile Sheet into the MLS listing database
67. Proofread MLS data base listing for accuracy, including proper placement in mapping function
68. Request MLS photo of property exterior
69. Upload additional property photographs, as necessary
70. Upload property disclosures, as necessary
71. Link to Virtual Tour, if available
72. Distribute copies of MLS listing to file and brokerage office agents
73. Order and install "For Sale" sign
74. Install electronic lock box, if authorized by Seller
75. Answer property inquiry calls – provide property information and perform basic pre-qualification
76. Coordinate showings with Seller, tenants and/or other Realtor®s.
77. Develop marketing media as appropriate, which may include:
78. - flyers
79. - postcards
80. - Visual Tours
81. - E-cards
82. - ads
83. Place property flyers inside and outside at property
84. Distribute marketing media to other agents
85. Prepare marketing and contact list
86. Print neighborhood labels
87. Mail out "Just Listed" notice to neighborhood residents, as appropriate
88. Upload listing information and photos to agent Internet site
89. Upload listing information to Third Party Internet sites (e.g. – Realtor.com, etc.)
90. Hold "Open House", as appropriate
91. Follow up with agents who have showed the property to secure relevant feedback
92. Review comparable MLS listings regularly to ensure property remains competitive in price, terms, condition and availability
93. Submit updates and/or changes to MLS and Internet sites, as necessary
94. Re-supply flyers, as necessary
95. Discuss feedback, market conditions, MLS activity with Seller on a regular basis
96. Receive and review all submitted offers to purchase
97. Contact Buyer's agent and/or lender to review Buyer's loan qualification status
98. Obtain Buyer's pre-qualification or pre-approval letter from Buyer's agent and/or lender
99. Evaluate offer(s) and prepare "net sheet" for each offer for comparison purposes
100. Counsel Seller on offer(s). Explain merits and/or weaknesses of offer(s)
101. Negotiate all offers on Seller's behalf
102. Prepare any counter offers, amendments, etc. to Buyer's agent
103. Deliver signed documents – acceptance, counter offer, amendments, etc. – to Buyer's agent
104. Once escrow is opened by Buyer's agent, contact escrow company to obtain escrow number and other relevant information.
105. Go over contract terms with escrow company
106. Supply escrow company with Seller's loan and contact information
107. Obtain from escrow a copy of Buyer's receipt for deposit
108. Deliver copies of signed offer and/or other relevant documents to Seller
109. Provide copies of signed offer and/or other relevant documents to brokerage office file
110. Change status of MLS listing to "Sale Pending"
111. Update Internet listing sites to show "Sale Pending"
112. Deliver disclosure documentation to Buyer's agent for Buyer review and signature
113. Deliver signed disclosure documentation to Seller
114. Provide signed disclosure documentation to brokerage office file
115. Follow up with Buyer's lender through out transaction concerning loan status, problems, if any, underwriting conditions and final approval. Update Seller with said information
116. Coordinate with appraiser for access to the property
117. Supply appraiser with relevant MLS comparables to assist in verifying value
118. Follow up on appraisal.
119. Advise and counsel Seller regarding appraisal report, as necessary
120. Order inspections, as necessary
121. Meet inspectors at property, as necessary
122. Receive and review inspection reports
123. Deliver inspection reports to Seller and obtain Seller's signature upon receipt of report(s).
124. Advise and counsel Seller on inspection reports, as necessary
125. Provide inspection reports to Buyer's agent for Buyer's review and signature
126. Provide inspection reports to brokerage office file
127. Receive and review with Seller repair requests submitted by Buyer, if any
128. Generate Seller response documentation to buyer repair requests
129. Assist in coordinating inspection and/or Seller approved Buyer requested repairs
130. Order Natural Hazards Disclosure report(s) for Seller
131. Order HOA document package from Association management



CLOSING PREPARATIONS AND DUTIES:
132. Verify when loan documents are to arrive at escrow company
133. Verify contract terms with escrow company and request that escrow documents be drawn
134. Verify that all transaction documents and disclosures have been signed
135. Coordinate this closing and timing with any other concurrent Seller escrow
136. Request and review a copy of escrow settlement statement for accuracy
137. Coordinate with Seller and escrow company to set an appointment for signing escrow documents
138. Meet Seller at escrow company to sign escrow documents
139. Coordinate Buyer's final walk-through inspection with Seller and Buyer's agent
140. Verify that Buyer has signed escrow documents
141. Verify that lender has funded
142. Verify that escrow company is "released to record"
143. Inform Seller of closing date and information
144. Deliver closing check to Seller, unless other arrangements and/or instructions given to escrow company
145. Deliver closing documents to Seller
146. Provide closing documents to brokerage office file
147. Answer any final Seller questions concerning the transaction
148. Change MLS listing status to "Sold" and enter relevant selling and agent information
149. Change Internet listing status to "Sold"
150. Coordinate transfer of keys and possession between Seller and Buyer
A. Additional listing services may be provided, as negotiated
B. I can assist Sellers in purchasing additional properties in the Contra Costa County area
C. I can refer Sellers who wish to purchase additional properties in other areas to qualified professional agents
D. I can provide Property Management Services